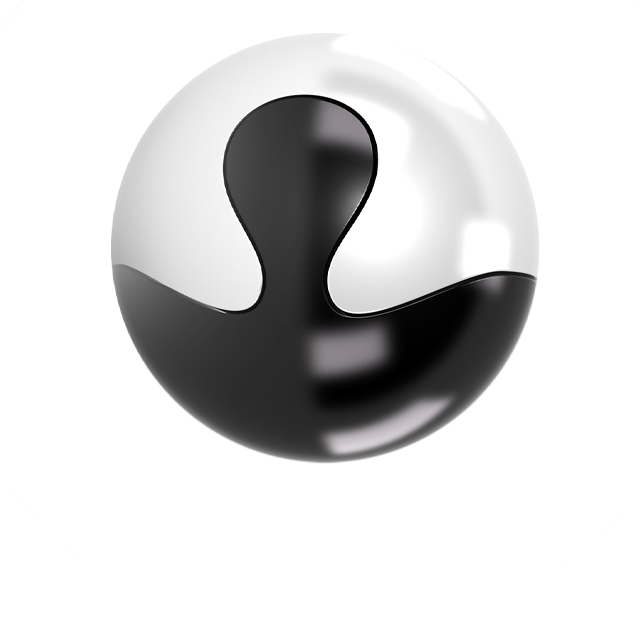 AI Staff Augmentation
Extend your team
with our engineers and scientists
working for you from our office.
We are a staff augmentation partner for data science based in Poland. We work with companies from the US and Europe, enabling them to deliver projects and meet deadlines. Poland is sitting on a gold mine of tech talent and is one of the world leaders in Data Science and Machine Learning. Polish engineers top the charts on Kaggle regularly.

Scroll to explore
Professional Data Science Team in your organization
Experienced professionals available at hand
to instill Data Science in your company.
Building a Data Science team with the right mix of roles can be challenging and time-consuming. To boost the whole process, we enable access to a diverse set of proven Talents with expertise in the following roles and technologies:
01
DATA SCIENTISTS & AI ENGINEERS
Role:
These individuals are experts in ML, applied statistics, deep learning, computer vision, and NLP. The role focuses on finding patterns and trends in data and building ML models relevant to solving certain business challenges.
Technology expertise:
Python, R, SAS, SQL, Spark, Databricks
ML pipelines, Forecasting, Deep learning, AutoML​
Azure: Machine Learning, Synapse
GCP: Vertex AI, BigQuery​
AWS: SageMaker​
02
ML Engineers & MLOps
Role:
The role focuses on creating data and ML pipelines which are used to continuously deploy and re-train the models created by data scientists. ML engineers deploy models in production & monitor their performance, maintaining model versions and debugging them.
Technology expertise:
Terraform, Ansible
SAS Viya, MLFlow, KubeFlow, Feast, Hopsworks
Kubernetes, Docker, ELK Stack, AKS, Graphana, Prometheus
Power Platform​
Domain knowledge ​
03
DATA ENGINEERS
Role:
Data engineers are responsible for building data pipelines, cleaning, processing, and converting raw data into information that can be interpreted by data scientists and data analysts.
Technology expertise:
Python, Spark, SQL, Scala, Java, 4GL​
Kafka, Databricks, Airflow
Snowflake, SQL DB, Oracle, Athena, Hive
Synapse, Redshift, BigQuery​
ADLS gen2, HDFS, S3, Google Cloud Storage​
AWS, Azure, GCP
04
BI DEVELOPERS
Role:
The role focuses on gathering end-user reporting requirements, verifying underlying data in databases and applications, and extracting data to create meaningful insights about business operations. These individuals go through, validate, sort, and synthesize information to produce impactful visual presentations that assist decision-makers.
Technology expertise:
Power BI, Tableau, SSAS, SSIS, SSRS
DAX, M (Power Query)​
SQL
Power Platform​
Domain knowledge ​
ENGAGEMENT MODELS
Team extension - managed by you
You control the development process by managing resources,
allocation, and planning. You are responsible for the results.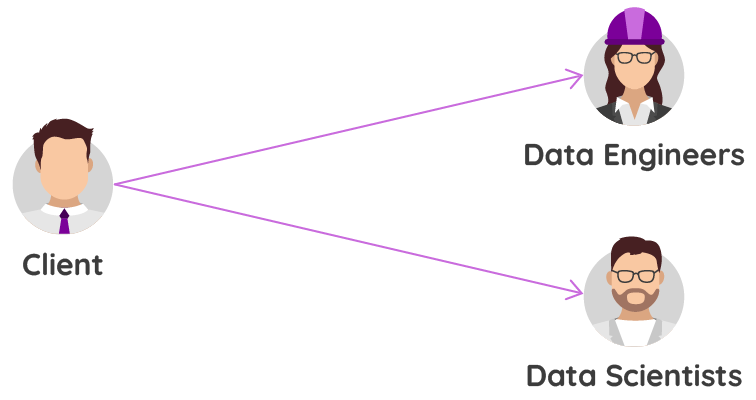 Dedicated team - managed by us
We control the development proces while you keep the focus on
building your business. We are responsible for the results.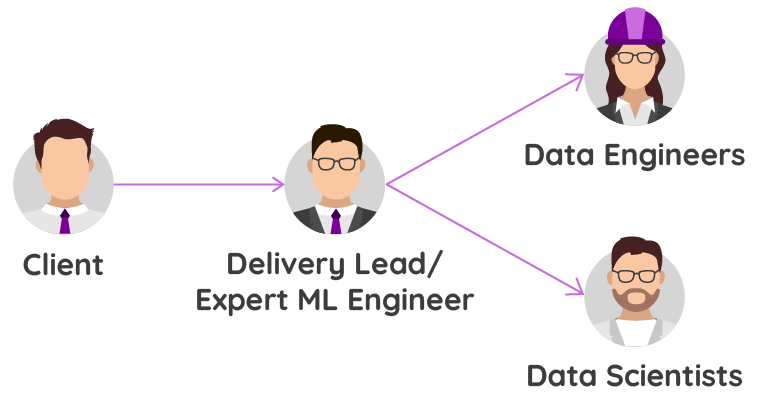 WHY BUILD AN OFFSHORE DATA SCIENCE TEAM IN POLAND?
Highly Skilled Workforce
Poland is recognized for its tech talent in Data Science. With a strong pool of STEM graduates and a significant presence on Kaggle, the country has cultivated a talented pool of well-qualified professionals.
Cost-Effective Solution
Compared to other Western European or US locations, Poland offers more competitive pricing with excellent quality. This cost efficiency can make it an appealing destination for outsourcing.
Time Zone Alignment
For companies in Europe, Poland's time zones are aligned. For the US, this alignment allows a 16-hour working window to speed up development time.
Regulatory Compliance
Being part of the European Union, Poland adheres to strict regulations and standards, providing a secure legal framework for business collaboration.
AI/ML Reputation
With a reputation as one of the world leaders in Data Science, Poland has a track record of delivering innovative and high-quality solutions and stay at the forefront of technological advancements in these fields.
Cultural Compatibility
Poland shares many business practices and cultural values with other Western countries, reducing the potential friction that can occur in cross-cultural collaboration.
Strong English Proficiency
Many Polish professionals in the tech industry are proficient in English, making communication straightforward for international collaboration.
Robust Technology Infrastructure
Poland's investment in technology and infrastructure ensures a stable and efficient environment for conducting data science activities.
hire scientists
and engineers
in 5 steps
01
Contact us
Send us short info about your needs.
02
Introduction
Let's discuss your requirements with our experts.
03
Select CV
We share the CVs of our Talents who have the skill sets required for your project.
04
Interviews
Once you shortlist the CVs of engineers or scientists you wish to work with, we schedule the interview with them.
05
Hire Resources
An engineer who meets your requirements may be hired by you and work as part of your extended team.
We solve recent Data Science challenges
Talent shortage

Poland is sitting on a gold mine of tech talent and is one of the world leaders in Data Science and Machine Learning, ranking 4th globally in STEM graduates, dominating Kaggle leaderboards regularly.

Diverse skill sets

Access a versitile team of engineers tailored to your project's needs. If requirements change, you can scale up or down the team size at any time.

Costs challenges

We expertly handle taxes, medical insurance, admin costs, sports reimbursements, English courses, events, modern offices, tech, recruitment expenses, and keep our team up-to-date with the latest advancements.

Short deadlines

Our skilled team dives into projects from day one, swiftly delivering outstanding results and outshine the competition.
Access Data Science Talent Instantly
Discover our AI/ML expertise, understand our engagement process, and learn about our competitive rates. Let's talk.